For many years, building forecasting systems is in IMDC's DNA. The story of MyRacewind started in the fall of 2020 during an internal data challenge at our company. Our challenge was: are we able to predict echelons in cycling races? … A few months later MyRacewind was born. The highly unpredictable nature of echelons made it a real challenge! Data scientists, passionate about cycling, started brainstorming and unravelling many datasets. It turned out that risk zones for echelons can be predicted pretty well, sometimes even several days before a race. Of course, cycling is not a computer game and race tactics always play a crucial role. And yes, wind can act a little weird sometimes. But after all, that is what makes echelon races so incredibly interesting and fun to watch.
Our story continued, and in the spring of 2021 we came in contact with Griet Langedock and Hans De Clercq, the organizers of Gent-Wevelgem at that time. Together we did try-outs during big classic races in Belgium like Gent-Wevelgem and Brugge-De Panne. Their enthusiasm encouraged us to further develop the app. Griet introduced the app to the journalists of Belgian sports channel Sporza. They make use of it during the live broadcast. Not to mention the least, we consulted echelon guru Thijs Zonneveld who gave us some very useful tips and tricks.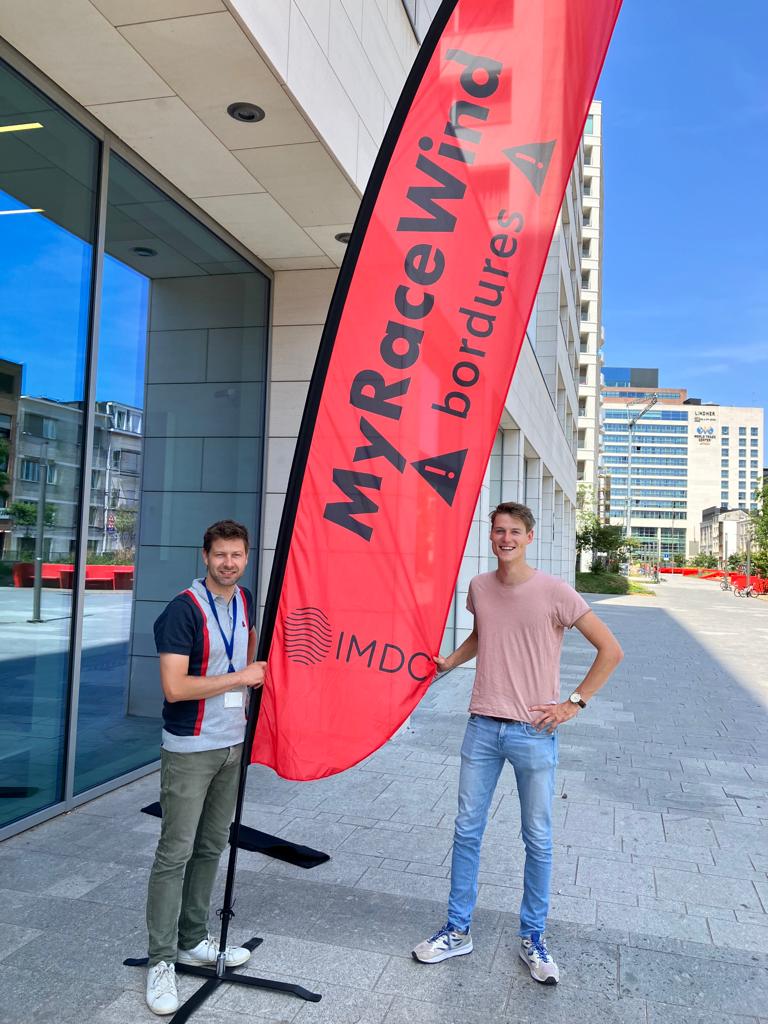 In 2022, Belgian Cycling and the first pro teams came on board. They mainly use the app during rider briefings before the race. Their feedback was crucial to further improve the app.
In 2023, we continue developing the app, but we also want to offer something for all cycling fans. Therefore, we developed the Racewind barometer. This barometer predicts the echelon probability (from 0 to 100%) for all big cycling races in Europe. A few days before the race, the predictions will appear in the barometer. Every 6 hours the barometer is updated with the latest available wind forecasts. When you don't want to miss that spectacular echelon race, you definitely need to check this out!
Special thanks to our ambassadors: Griet Langedock, Hans De Clercq, Serge Pauwels and Thijs Zonneveld.